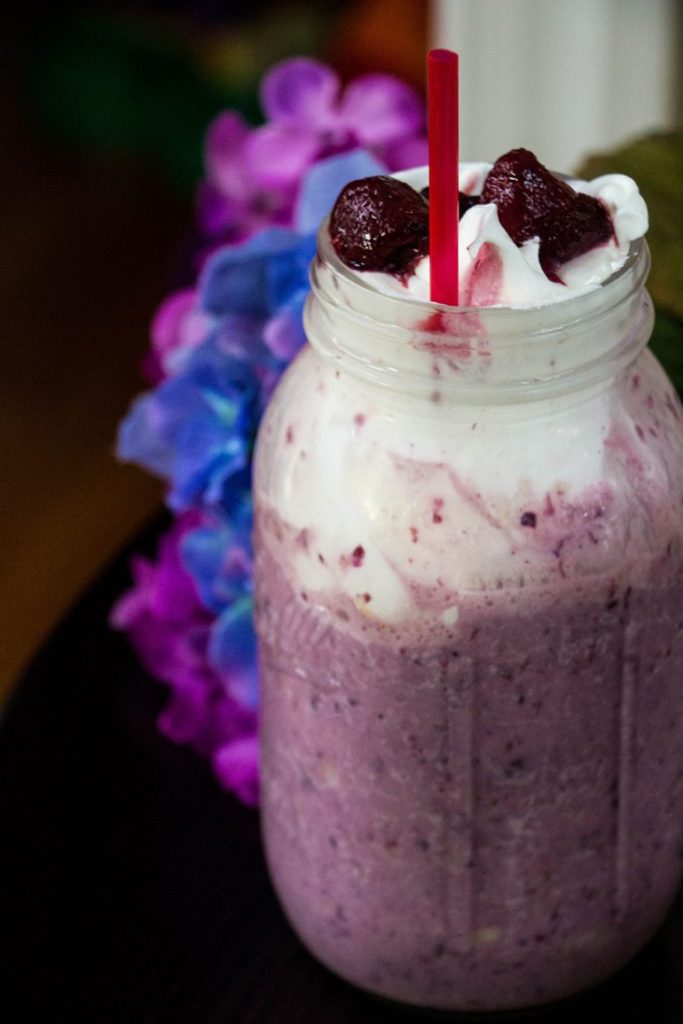 You will love this "on-the-go" breakfast! This is a quick, filling and satisfying drink that you, the hubby and the kids can grab on the way out the door.   Don't think breakfast is time consuming and can't be QUICK! The very little time it takes to make this smoothie does not compare to the taste. It will be a "sure fire" hit and just maybe a part of your daily morning routine. Just change up the frozen fruit to change flavors. Also, during the summer utilize fresh fruits at their peak ripeness. Fresh picked peaches and berries added to this smoothie…now you're talking fresh, ripe goodness! Let's not forget a tropical flair using bananas, coconut and pineapple.
Blueberry Smoothie
1 cup frozen or fresh blueberries
1/2 cup milk (whole, 2% or skim)
6 oz. container of blueberry yogurt
1 Tbsp. honey
Add all 4 ingredients to a blender. Blend well. Pour in a glass. Top with homemade or store bought whipped topping.
(Note: make whipped topping ahead of time and keep in the refrigerator.)
Homemade Whipped Topping
1 cup whipping cream
1/2 tsp. sugar
Using a electric mixer, beat cream until fluffy. Add sugar and beat until stiff peaks form. Store leftovers in a air tight container in the freezer and use when needed.