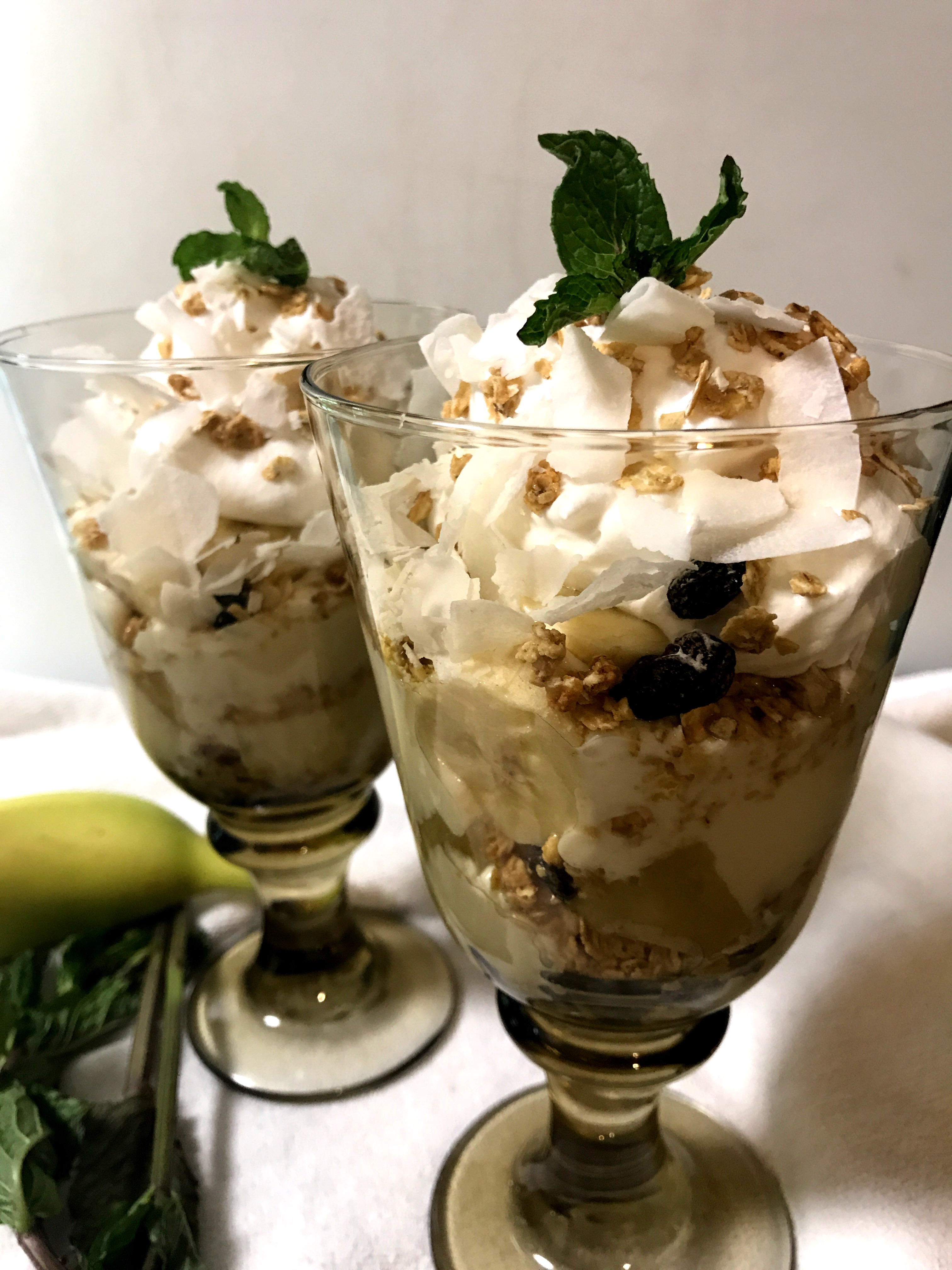 It's ok if we'll not be waking up on a lush tropical island in the morning. However, breakfast can seem as if we did with this parfait packed with island flavors.
Tropical Parfait
1/3 cup granola …
1 (5 oz) pineapple Greek yogurt
1/2 cup pineapple chunks (can or fresh)
1 (5 oz) coconut Greek yogurt
1/3 cup coconut flakes
1 banana (sliced)
whipped topping (opt)
mint sprig (opt)
Using your choice of two single serving dishes, divide & layer the ingredients between the two dishes. Granola, yogurt, fruit, repeat. Garnish & top with a dollop of whipped topping & a mint spring. Chill.