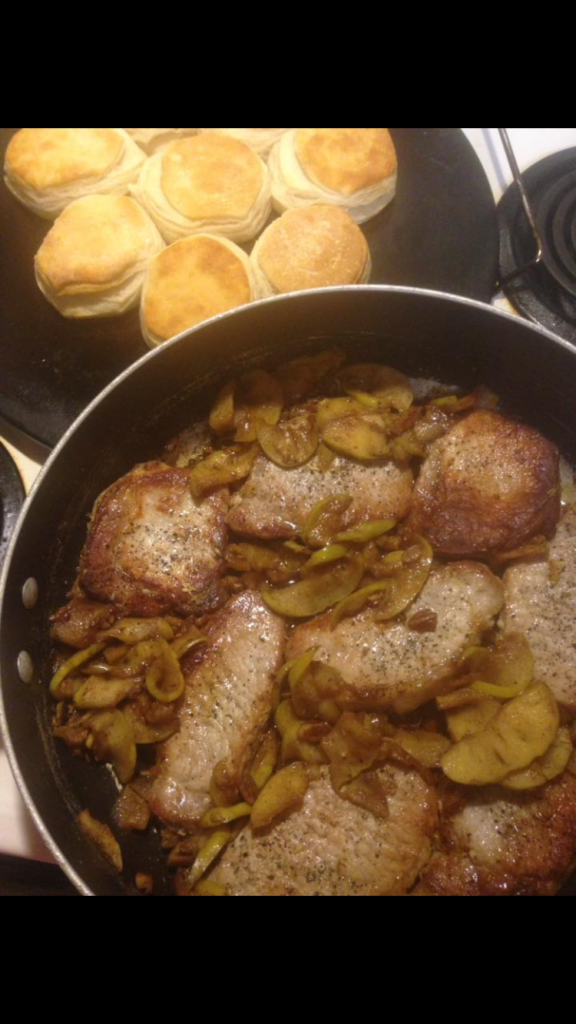 Pork & apples go together like PB&J. Here's a one skillet dish that is sure to please your families taste buds.
Pork & Apple Skillet
1 lb. center cut pork loins …
dash salt
dash pepper
1 Tbsp. olive oil
2 apples thinly sliced
1/2 cup chicken broth
1 Tbsp. brown sugar
1/8 tsp. cinnamon
Season pork with salt & pepper. In a skillet, add the olive oil. Heat oil. Add the pork; brown & cook 2-3 minutes on each side. Remove the pork. Using the same skillet; add the apples, broth, brown sugar & cinnamon. Stir well. Cook the apples 3-4 minutes. Add the pork back to the skillet. Cover & simmer until the liquid has been absorbed & the pork & apples are done. Serve with biscuits.